Ahhh, that wonderful time of the... quarter...when we head off to Disneyland. Really, I could write a book about how happy Disneyland makes me. Here are some highlights from this trip:
Going with Baby Lincoln on his Fir.... no wait, what is this his 3rd trip to Disneyland? Geesh, good thing he is free! (I bet Julia loves this picture!)
This LEGO rendition of Maleficent (my favorite villain) and Prince Philip was truly stunning not only because it is a work of art, but because...






of how amazingly big it is (That is beautiful Jes giving us a reference)!
We went straight to Dumbo first thing, which was good since we only had to wait 25 minutes instead of an hour and a half. In a stroke of total luck Livi got the purple Dumbo (shhh...YES it IS purple, NOT BLUE!!!).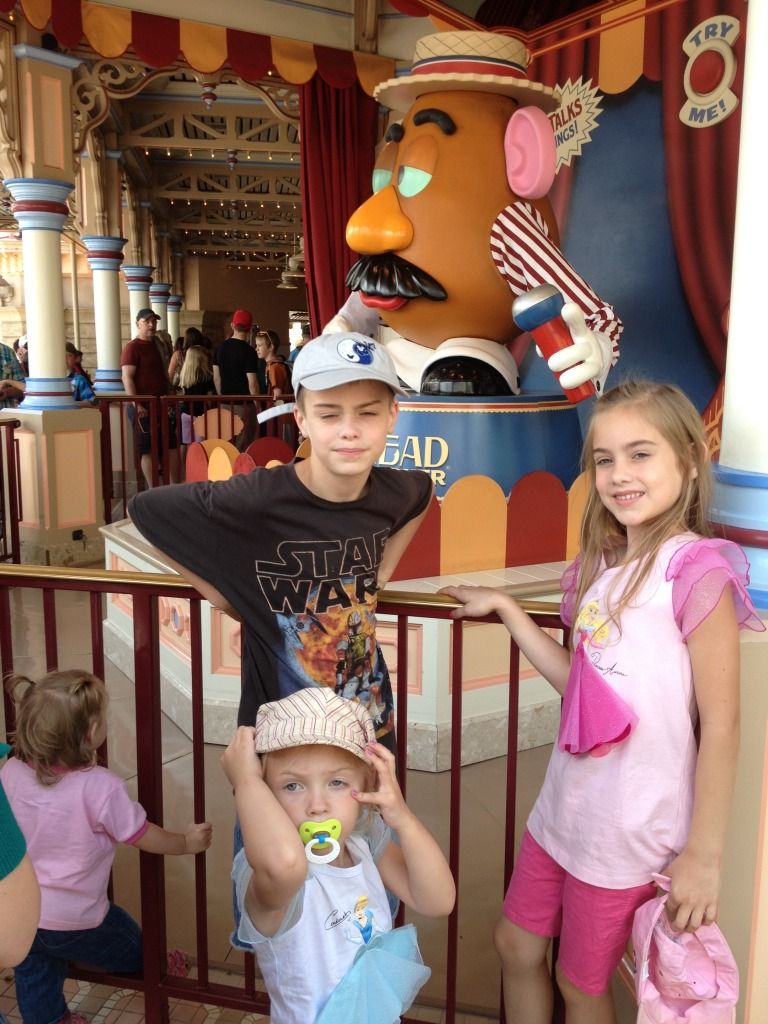 In line for Toy Story Mania. We ended up losing a child, coming in 2nd in a trivia game, passing children over barriers, and eating who knows how many calories while we waited in what was our longest line of the day.
I thought Livi looked particularly chic in her 3D glasses and binkie!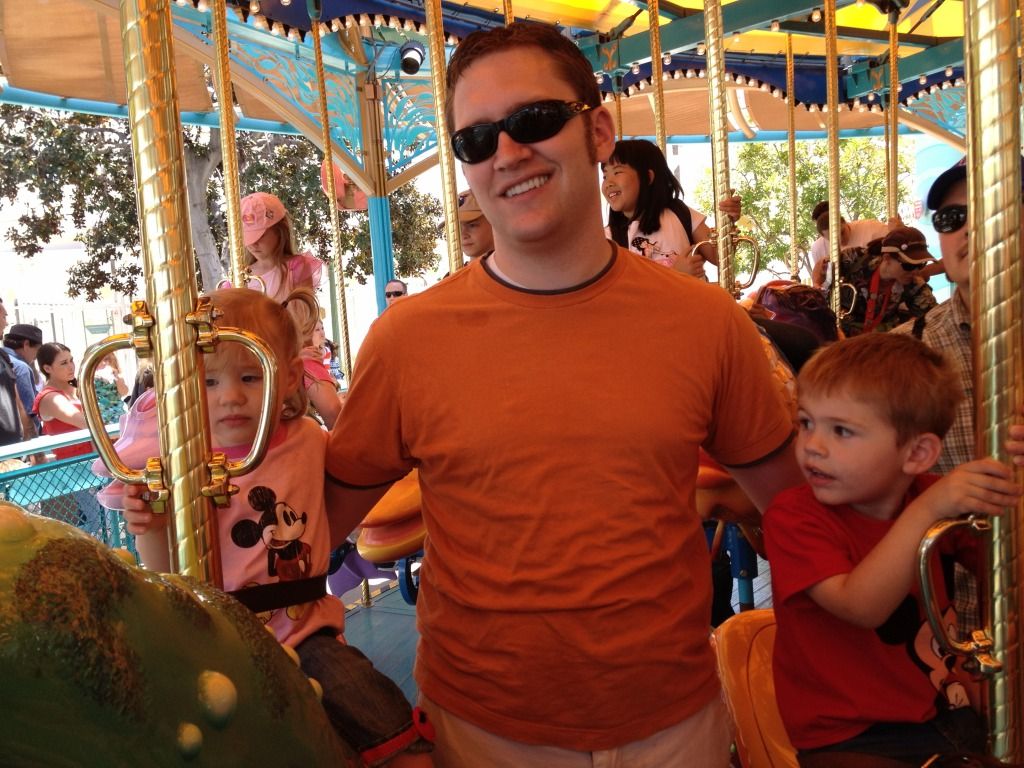 I somehow got suckered in, by my kids, to ride the Merry-Go-Round. It was worth it to see this. Andrew started out helping both his kids...
but ended up spending most of the ride clasped tightly in Autumns arms because she sure thought the ride was less than fun (I agreed with her).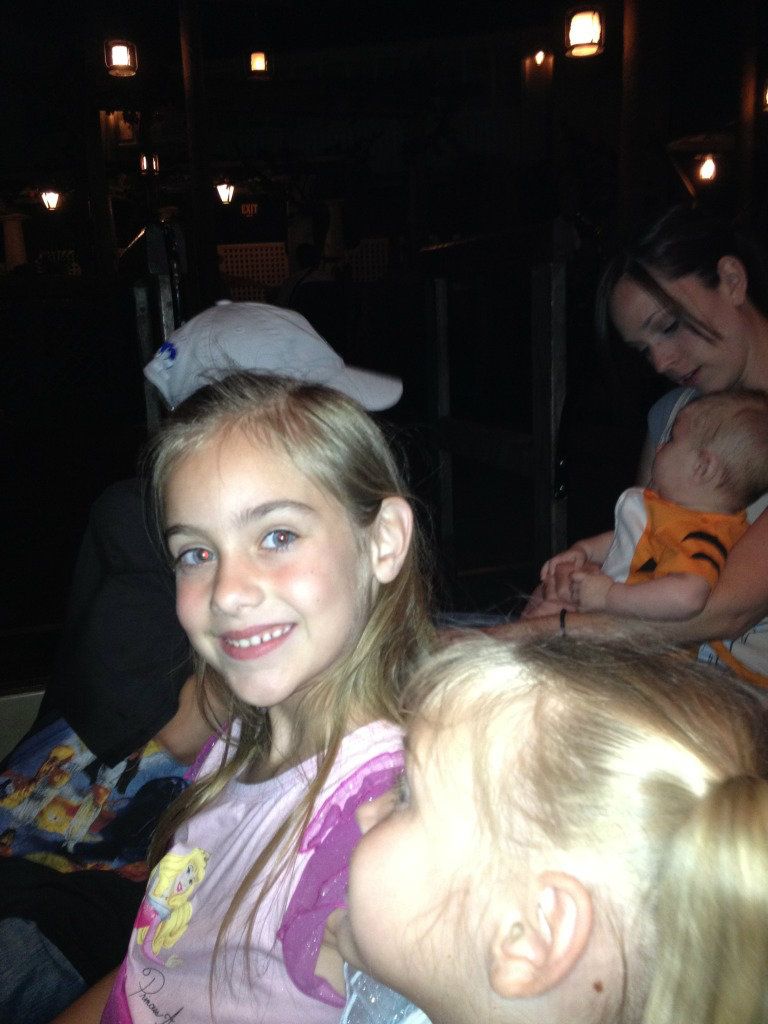 I somehow feel like we have arrived, now that we take up 4 rows on Pirates of the Caribbean. When we have Eric and McKay there I hope it ups to 5! (you can see a little bit of Lincoln in his cute Tiger outfit on Jes' lap)
A horrible picture, but I wanted to document the fact I was going on Star Tours. Last time I went on it I had to stop and wait over a trashcan right off the ride, because I was fighting my breakfast, and losing. I swore to never go on it again, but I had to break that promise to myself. Everyone else was going on their favorite rides, but it looked like Ethan was going to have to miss Star Tours. He was so heartbroken that no one would go with him, and started to tear up (yes, you did) that I swallowed my pride (and knew my lunch was soon to follow the same path, only up) and agreed that I would go on it. I had already been on Dumbo and a Merry-Go-Round so my stomach was already mad at me, but Ethan was SOOOOOOO happy. He talked more in that stupid 100 minute line than he had talked the rest of the trip combined. It was awesome to get to spend that time connecting with him, and to see him to excited. I lasted about 6 seconds into the ride before I had to close my eyes and go limp, but Ethan assures me it was AWESOME. I was sweaty, clammy, and nauseated for a couple hours after, but he's worth it!